The Digital Asset Hedge Fund
A
hedge fund

trading solely in

cryptocurrency 
At Deltacore, we have created a blueprint for investing in the new digital economy to ultimately execute sound investments with our client's best interest in mind, with a focus on finding the middle-ground between long-term fundamental value and short-term actively managed opportunities, while keeping risk management core. 
Contact Us
Invest
Looking for Deltacore Capital? Click Here.
Deltacore Digital Global
A leading digital asset manager for investors worldwide.
Digital money and crypto-assets are becoming hyper-fluid and exponentially more efficient, doing to finance what the Internet did to commerce and communications. This new step towards a digital world requires a deep understanding of the underlying technologies, assets, and markets in addition to proper management of a portfolio of digital assets.
Learn more about Deltacore
Philosophy & Investment Strategy
Deltacore Investment strategy
With multiple strategies and a culture of growth and innovation, Deltacore's strategy is unique.
---
The vision of Deltacore Digital Global is to take a long-term approach while capitalizing on small to medium risk with high reward opportunities, while managing these risks through futures and options.
Fundamental Long

This sector of the strategy focuses on value-accruing digital assets based on the networks' cryptoeconomics, total addressable market, and future demand. Furthermore, decentralized finance (DeFi), and currencies that have the potential to be the blueprint of how we do business and finance in the future. This strategy goes beyond simply holding long-term assets, we let our investments passively work for us to generate inflationary rewards, known as staking.
Actively Managed

Our actively managed portfolios pair long-term fundamental analysis with technical analysis. Our portfolio managers and trading team focus on potential opportunities in the market that revolve around news and event driven price movement, arbitrage, and short-term technical analysis.
Risk Management

The cornerstone of our investment approach revolves around risk management.While the fund focuses on long exposure to outperform the core index, we also utilize a mix of fiat, options, futures and stablecoins when significant volatility or downside is expected in the market.
Partners
To achieve our commitment of operating our business to the highest standards and for the long-term, we have partnered with leading service providers in the digital assets fund management space.
Prime broker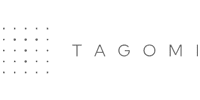 Fund Administrator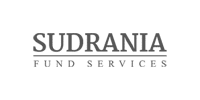 Fund auditor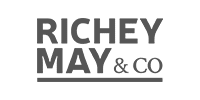 Invest in the fund
Key Facts
---
Minimum Investment:            $25,000 
---
Management Fee:           2%
---
Performance Fee:           25%
Invest
Details
---
Offering Summary:         
Ownership units offered under Regulation D / 506 (c).
---
Taxation:           
The fund is treated as a pass-through partnership for tax purposes.